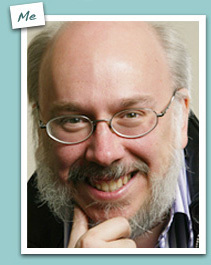 Robin Good: Participatory culture writer and book author Henry Jenkins interviews cyberculture pioneer Howard Rheingold (Net Smart, 2012) by asking him to explain some of the concepts that have helped him become a paladin of the and "new literacies" so essential for survival in the always-on information-world we live in today.
This is part three of a long and in-depth interview (Part 2, Part 1) covering key concepts and ideas as the value of "community" and "networks", the architecture of participation, affinity working spaces, and curation.

Here is a short excerpt of Howard response to a question about curation and its value as both a "fundamental building block" of networked communities and as an important form of participation:
Howard Rheingold: "...at the fundamental level, curation depends on individuals making mindful and informed decisions in a publicly detectable way.
Certainly just clicking on a link, "liking" or "plussing" an item online, adding a tag to a photograph is a lightweight element that can be aggregated in valuable ways (ask Facebook).
But the kind of curation that is already mining the mountains of Internet ore for useful and trustworthy nuggets of knowledge, and the kind that will come in the future, has a strong literacy element.
Curators don't just add good-looking resources to lists, or add their vote through a link or like, they summarize and contextualize in their own words, explicitly explain why the resource is worthy of attention, choose relevant excerpts, tag thoughtfully, group resources and clearly describe the grouping criteria."
In other words, "curators" are the ones creating the metadata needed to empower our emerging collective intelligence.
Curation Is The Social Choice About What Is Worth Paying Attention To.
Good stuff. In-depth. Insightful. 8/10
Full interview: http://henryjenkins.org/2012/08/how-did-howard-rheingold-get-so-net-smart-an-interview-part-three.html