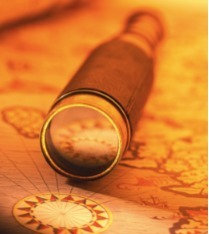 This post is from Darwin Ecosystem
Excerpt:
With the increasing need for relevant content, Discovery engines are becoming tools that save time and encourage effective information consumption.
Content discovery engines are similar to, but different from search engines.
Instead of simply providing results for a specific search query, discovery engines allow users to monitor topic-specific developments.
There are many types of discovery engines, and the technology that drives them and the way they present information differs greatly.
Why Are Content Discovery Engines Gaining Importance?
**more people recognize their potential to transform information consumption.
6 Traits of Highly Effective Content Discovery Engines
*Monitor Unique Topics of Interest
*In Real-Time
*Independent from sources
*Human-Centered
*Eliminate the noise
*Display Emerging Patterns
There is an increasing need for relevant content to benefit users of the web.
As content repository increases in size, discovery engines will be a primary means of finding new information.
****In order for content discovery engines to succeed, they will need to find the right balance between:
Read more:
Via
janlgordon