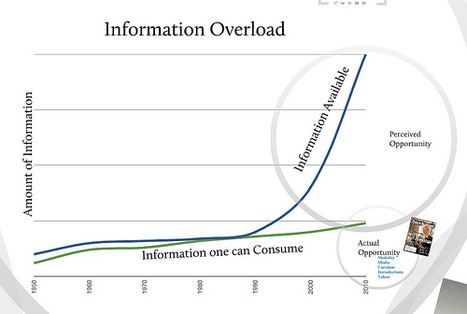 This post was written by Tony Karrer from Aggregage
He has some interesting things to say about an article he read by Ville Kilkku, which was all about the future of content curation, the title of the piece he's referring to in this post is "Klout, Triberr, paper.li, and the future of content curation".
Intro
He says,

"Reading this article made me realize that people curation should be a lot of what we are really talking about here. But before I get to that, let me step through what he talks about. He takes us through a few different models of content curation. I'm going to need to compare these to my post on Marketing via Aggregation, Filtering and Curation – Tools and Resources to see if this classification changes things."
He then talks about three major trends in content curation:
From individual content curators to crowdsourced content curation: Individuals cannot keep up with the pace of new content, even though they have better discovery tools than before. Crowdsourcing can, although it is not suitable for promoting radical new ideas: the dictatorship of the masses is unavoidably conservative.
From manual to semi-automated content curation: Individual content curators are forced to automate as much of the process as possible in order to stay relevant. From content curation to people curation: When there is too much content, you vet the content creators, manually or automatically. Those who pass get exposure for all of their content.
What caught my attention:
How do these trends interact? Social networking of the content creator is vitally important in order to create an audience as isolated content becomes increasingly difficult to discover and curation focuses on people instead of individual content. Build it, and they will come, is dead.
http://www.aggregage.com/blog/curation/people-curation
Via
janlgordon