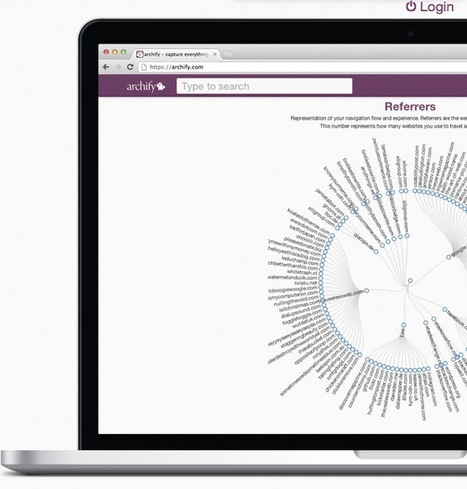 Robin Good: Archify is a free web service which allows you to automatically record each web page, social media exchange, video or other content you spend time on during your day.
Archify makes it also very easy to search through this archive by making it possible to instantly retrieve web content or messages you had completely lost track of.
From the official site: "Archify captures a screenshot and the full text of every page you see, together with all the updates on Facebook, Twitter and LinkedIn.
You can save your archive in a private folder within your Gmail, or simply look it up on your own search page."
From the TNW review: "Archify is a browser plugin which, once installed, saves everything that you browse online – including every update from you and your friends on your social streams.
If you search for something on Google, a little overlay will appear telling you that there are also results in Archify.
Archify is like your own personal browsing archive. In addition to indexing all the content you've viewed, Archify also takes a screenshot of each page you visit, allowing you to not only find content, but view it exactly the way it looked on the day you visited the page."
Free to use.
Try it out now: https://www.archify.com/